Looking for an instant lawn?  Has your lawn become overgrown with weeds?  Have heavy rains caused erosion? 
Celina Lawn Control is here to help.  We offer high-quality sod installation for the city of Celina and surrounding areas.  
Let us give you the lawn of your dreams today.  
Benefits of sod over seed
Sod provides an instantaneous lawn

After installation, sod requires less water than seeding

Lawn will be more dense

Sod prevents erosion

Roots establish in 2-3 weeks

Sod can be installed year-round

High-quality sod does not have weeds

Once roots have established, lawn is ready to be used
Types of sod we offer:
We offer many different types of Bermuda, St. Augustine, and Zoysia turfgrasses.  Keep reading to learn a little more about each grass type.  
Bermuda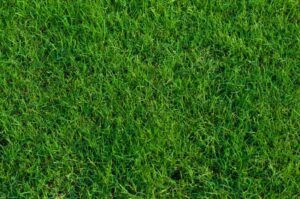 Bermuda is a warm-season turfgrass that is known for being drought-tolerant and fine-textured.  It is very versatile and durable, which is why it is used not only for residential properties, but also for athletic fields and golf courses.
Bermuda prefers full-sun and does not do well in shady areas.  It grows and spreads quickly and is able to be mowed very short.
This turf does go dormant in winter and may try to creep into your flower beds if you're not careful.  There are multiple varieties and hybrid versions available.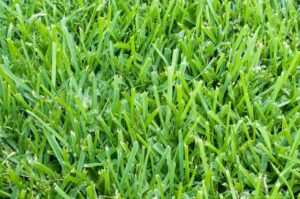 St. Augustine
St. Augustine is another warm-season turfgrass.  It is the grass most commonly grown in Texas.  
It is known for being shade and drought-tolerant.  This turfgrass has a deep-rooting potential and establishes itself quickly.
St. Augustine will thrive in just about any well-draining soil.  The color is a natural blue-green color and the blades are broad and coarse.  
A downside is that St. Augustine cannot withstand heavy foot traffic and it is prone to chinch bugs.  
Zoysia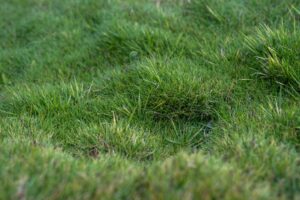 Zoysia is a warm-season turfgrass that has lovely, light green color.  It is drought-tolerant and handles moderate foot traffic.
This turfgrass is dense and low-maintenance.  It is somewhat shade and cold tolerant.  
The nice, green color will stay even in times of drought.  This is because the grass is so dense that the roots stay cool.  
Zoysia blades are tough, which means your mower blades will need to be sharpened regularly.  One thing to watch out for with Zoysia grass is thatch build-up.  
Sod Laying Process
Any old grass or weeds will be removed

Location of sprinklers will be noted and marked

Soil preparation- soil is roto-tilled and loosened

If necessary, soil is resurfaced

Sod is put down

Sod is watered

Customer is provided with follow-up care instructions
Sod Care Tips
Maintain a consistent watering schedule

Stay off sod until roots have established and lawn has been mowed

First mow is usually 2-3 weeks after install

Mow new sod high to reduce stress on blades

New roots can't handle large amounts of water, so water 5-6 minutes, 4-6 times a day

Avoid watering in the evenings

If you lift sod and feel resistance, roots have established
Contact us today.  Our lawn care specialists are ready to serve your sod installation needs.  We promise fast and friendly service.